✅ NEW - car park, swimming pool, 24 hours light/security and more.
Former Vice President Atiku Abubakar was 'unhappy' after privately meeting with former military president, retired General Ibrahim Babangida, in Minna.
Atiku, who defected to the Peoples Democratic Party (PDP), arrived Minna Airport in a private jet with registration number T7888 at about 10:45 am, and was received by the deputy governor of Niger State, Ahmad Muhammad Ketso, and former governor Muazu Babangida Aliyu as well as the party's executives in the state.
The former vice president alighted from the jet to a rousing welcome by party members and supporters who thronged the airport as early as 8am.
According to DailyTrust, after about two hours, Atiku came out wearing a long face and declined to talk to journalists.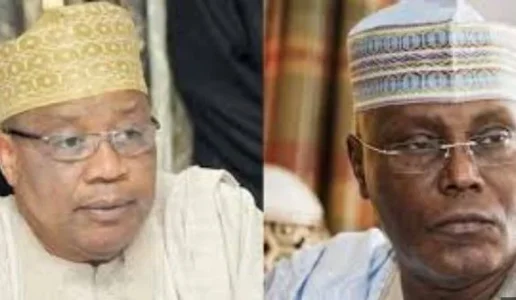 He was driven back straight to the airport where he also declined to speak to journalists, who had waited for hours to have an interaction with him. He also refused to wave back at supporters who waited at the airport.
Credible sources said Atiku was in Minna to intimate and rob minds with Babangida on issues that might come up at tomorrow's convention of the PDP but that might arise ahead of the party's presidential primaries.
There were fillers that Atiku had for long reached out to Babangida through ex- President Goodluck Jonathan who reportedly "blessed" his return to the PDP but it was not clear if certain things changed yesterday.