✅ NEW - car park, swimming pool, 24 hours light/security and more.
A former Vice President and chieftain of the All Progressives Congress, Atiku Abubakar, and the Minister of Women Affairs and Social Development, Senator Aisha Alhassan, will know their fate as regard their continued stay in the APC on Monday as the party's National Working Committee meets to deliberate on comments credited to them regarding the party, 2019 presidential election and President Muhammadu Buhari.
The latest development was confirmed to Saturday Punch by the APC National Vice Chairman, North-East, Mustapha Salihu.
Salihu, according to the newspaper, explained that the issue at stake was a national one, which the party's NWC would look into.
He, however, said to the best of his knowledge, there was currently no petition against the minister before the party.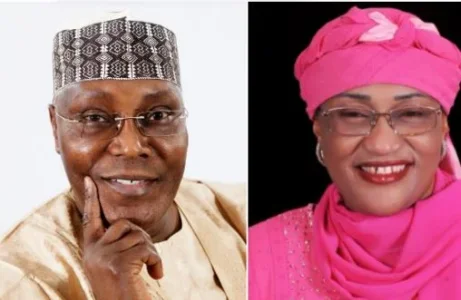 He was quoted as having said: "This is a national issue.
"I think by Monday, we will sit and we will address the matter, but I can assure you that there is no cause for alarm.
"Our party is intact and on ground."
Abubakar had in an interview during the week complained of having been sidelined in the affairs of the party, while Alhassan declared her support for the former vice president ahead of Buhari for the 2019 presidential election.