An audio message allegedly from Pastor Emmanuel Bosun of the Redeemed Christian Church (we are still unsure of the date of the audio) has charged Nigerians NOT to vote for anyone apart from President Goodluck Jonathan.
"We are in serious trouble," he said at a point. "I am going to show you some things that will make you afraid."
"This is not a hate speech. I don't hate Muslims. I don't want you to hate Muslims, but I am going to show you some things that will make you angry, but please do not hate them. Both the Muslims and the Christians have the same enemy - Lucifer."
"There is a war going on. Nigeria is fighting a full-scale civil war, but no one is talking about it."
He then showed the church some photographs of church buildings being burned down in the North. He said "this is how Christians are murdered in this nation. The hatred is Satanic. This is because the church refused to go on missions. We have forgotten the North. Boko Haram is the rotten harvest. If we had reached the north before Boko Haram, they would have been holding bibles instead of AK-47s."
He played the congregation a footage and said, "what I have just showed you is happening now, in Nigeria. Christianity is on its way out of Nigeria."
In this charged sermon, the Redeemed pastor said the forthcoming elections had strong religious and spiritual significance, and there would be dire consequences if the church voted against President Goodluck Jonathan.
The pastor, who represented the South-West arm of the Christian Association of Nigeria (CAN) at the confab which held earlier in 2014 said that any Christian who planned to vote for the APC was directly sponsoring the Islamic agenda and contributing to the truncation of Christianity in Nigeria.
The pastor cited Turkey for a case study, if things went unchecked.
He warned that Sharia law was already buried in the constitution, and that the APC was on a mission to 'activate' the Islamic laws already in the constitution.
Click here to download to audio
Source: #HeraldNG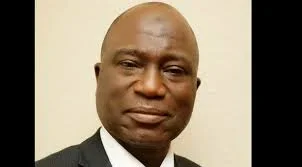 [11080]