British Airways (BA) has appointed Mr Kola Olayinka as its Commercial Manager for the West African English speaking countries.
Mabel Aladenusi of the Quadrant Company, the public relations outfit that handles British Airways public information, made the disclosure in a statement issued on Monday in Ikeja.
The statement noted that Olayinka, who was previously the BA Country Manager for Nigeria, would now be responsible for the airline's commercial operations in Nigeria, Ghana, Sierra Leone and Liberia.
It stated that ``it is a growing portfolio. The airline only started flying to Sierra Leone and Liberia less than a year ago and is already planning to increase its services from three to four a week later this month.
The airline also wants to increase its services to Ghana from seven to 10 per week and from 2014, it will begin operating a Boeing 747-400 on the route.
"This is in addition to the direct daily services it operates to Lagos and Abuja in Nigeria from London."
In the statement also, Mr Gavin Haliday, the BA Area General Manager for Europe and Africa, described West Africa as ``an important growth market for the airline.
Our customers are better served by a commercial team which knows and understands the region and has the autonomy to respond promptly and effectively to local market conditions.
"With his extensive experience in the airline industry, the success he has achieved in Nigeria and first-hand knowledge of establishing new routes in Sierra Leone and Liberia, Olayinka is obviously the choice for the role," Halliday said.
The statement said Olayinka would be based in Lagos and would be reporting directly to the area general manager for Africa and Europe.
It added that Mr Moran Birger, who had been appointed as the new Country Commercial Manager in Ghana, would be based in Accra, and would be reporting to Olayinka.
In Nigeria, Adetutu Otuyalo will continue to oversee the company's corporate portfolio, while Ademola Sanya will oversee trade-related businesses and the two will be reporting to Olayinka,'' the statement added.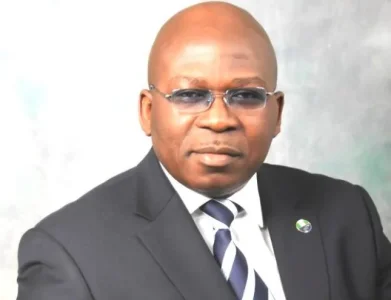 [1291]