✅ NEW - get your business listed and your information shared across social media.
Alhaji Abdulkadir Balarebe Musa, former governor of old Kaduna State claims that Nigeria is still under Military rule.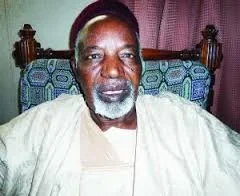 Speaking to Daily Post in Kaduna, Monday, Musa said, "All that Nigerians have experienced from 1999 to date is a military dictatorship transfering power to a civilian dictatorship."
"Where is the democracy you are talking about? Who is practising democracy in Nigeria? Who is benefiting from democracy in Nigeria?
"When the military handed over power to a military dictator and later handed over power to his chosen civilian dictator, is that democracy? And again the same military dectator is in power dictating to Nigerians what is to be done, and you call that democracy?"
"Democracy in its true word has lost its value in the present political dispensation because we are being led by selfish and greedy people that call themselves politicians."