Maple Wood with 3 drawers and 2 doors
The Bayelsa State Electoral Commissioner, Mr. Baritor Kpagih, has said that he did not cancel the results of the controversial Southern Ijaw Local Government Area election unilaterally.
Kpagih, who spoke to PUNCH said the cancellation of the SILGA poll results was not his sole decision and that it (cancellation) was not premeditated.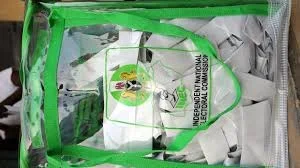 He said, "I can't just wake up and cancel an election. I was with three National Electoral Commissioners that day and we even wanted to brief all the political parties. But it was getting too dark.
''The statement I read that day was a prepared statement. It wasn't an offhand thing. I even said it thrice that I was reading the statement on behalf of the commission."
Kpagih had, while cancelling the poll in Southern Ijaw, cited widespread violence, ballot snatching and hostage taking of INEC officials and corps members as reasons.