The Transition Monitoring Group (TMG) yesterday said last Saturday's Bayelsa State governorship election was badly conducted and that it would not pass credibility test.
But the election monitoring umpire hailed the Independent National Electoral Commission (INEC) for cancelling the rescheduled poll in Southern Ijaw Local Government Area.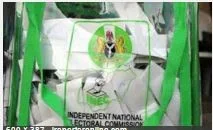 TMG's Chairman Ibrahim Zikirullahi spoke in Abuja at the presentation of the organisation's preliminary report by its 300 observers.
Zikirullahi said security agencies disappointed Nigerians by their conduct during the election.
He said: "The Bayelsa State governorship election, no doubt, was a very bad election and doesn't have the minimum test of any credible election.
Every aspect of the process was characterised by harassment and intimidation.
"For us, it is not an election that can pass a credible test."
[1197]