✅ NEW - car park, swimming pool, 24 hours light/security and more.
One of Nigeria's representative at the ongoing Big Brother Africa reality TV show came close to getting into a fisticuffs with fellow housemate Sheillah during an argument in the kitchen.
Both Lilian and Sheillah were glaringly confident about their sex appeal and openly declared they were the best in the bedroom when it came to certain male-pleasing routines and even went as far as trying to drag Luis into the argument, but he remained tight-lipped about the quarrel.
Another dispute erupted between Permithias and Samantha, when he insisted he always had her back while she completely disagreed with his submission.
It was short-lived, however, and before long, Permithias was happily strumming away on his guitar again, and the two were seen sharing a laugh.
Nigeria's male representative, Tayo, usually right in the middle of any fight, was seen relaxing with Esther, Frankie and Macky2 outside, having dinner. Tayo appears to have calmed down a lot since his blow-up with JJ, reflected in his composed attitude and good-natured smile.
The good vibes continued to sail when he picked up his drum and played out a beat, with Esther dancing along to his melodic sound or was it merely a reflection of their excitement for the Pernod Ricard party last night? Others might argue that perhaps, the bad feelings between housemates was gradually fading away.
Meanwhile, in the midst of all these, housemates still remain disgruntled about nominations, differing opinions and other issues. As Africa continues to watch, guesses remain alive on whether housemates will get friendlier of more antagonistic against one another.
Zambia's Resa and Mira from Mozambique recently went down as the first two housemates to be evicted from the Big Brother Hotshots house.
Source:
BigBrotherAfrica2014
#BigBrotherAfrica #BigBrotherHotshots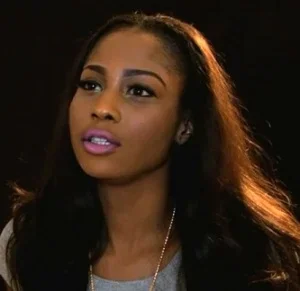 Lilian