✅ NEW - get your business listed and your information shared across social media.
Nigeria's Bureaux de change (BDCs) operators have lamented that convergence of parallel and black market rates thereby calling on the Central Bank of Nigeria, (CBN) to review the rate band for BDCs.
Aminu Gwadabe, president, Association of Bureaux De Change Operators of Nigeria (ABCON) said the challenges faced by BDCs, if not checked, would trigger a liquidity crisis that may derail the ongoing recovery of the naira against the dollar.
"We want the CBN to review the BDC rate to ensure that currency speculators do not return to the market. Remember the BDCs buy dollar at N360/$1 from the CBN," he said.
Gwadabe said the BDCs helped the CBN to checkmate the activities of black market operators and should be supported to remain in business.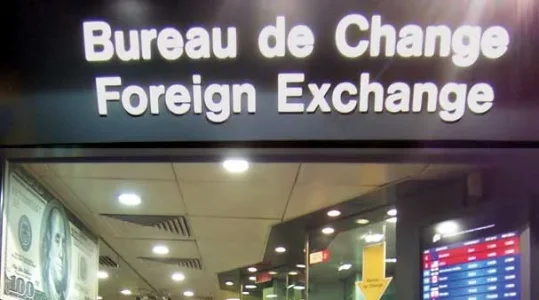 "Many forex users prefer to buy at the parallel market instead of BDCs because there are no longer rate gaps. They prefer the parallel market where there is no single documentation required. That is why we are calling on the CBN to review the rate band for BDCs," he said.
The exchange rate at both parallel market and BDCs closed yesterday at N363/$1. The attractive rate at the parallel market immediately triggered a massive influx of demands from forex users running away from the mandatory regulatory documentations sought by BDCs.
The gap between official and black market rates started to shrink since February 20, when the CBN resumed dollar interventions in key segments of the economy. The feat was achieved after the Central Bank of Nigeria (CBN) pumped over $5 billion in the last four months into the interbank, BDCs, wholesale spot and forwards auction segments of the market.