✅ NEW - get your business listed and your information shared across social media.
Senator Ben Murray Bruce has condemned the police brutality on Amadin Uyi, a Silverbird TV staff, naija news,nigerwho covered the anti-Buhari protest in Abuja on Tuesday.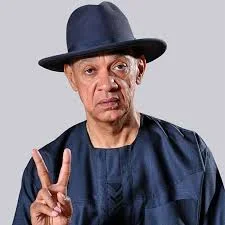 READ:
Charly Boy Reportedly Slumps as Police Teargas Anti-Buhari Protesters in Abuja
The Senator, who owns Silverbird TV, said, "I condemn the police brutality on Silverbird TV's Amadin Uyi. I don't have staff. I have family and an attack on them is an attack on me.
"Amadin Uyi was doing his duties as provided by the law. Why should my family member be thus treated! This is an attack on press freedom.
"I call on the Inspector General of Police to launch an investigation into the attack on Amadin Uyi. We will be waiting and watching!"