The Benin Chamber of Commerce, Industry, Mines and Agriculture on Wednesday appealed to Edo Government to provide funds for the chamber to live up to its responsibilities.
Mr Andy Edobor, President of the Chamber, made the appeal during an interview with the News Agency of Nigeria (NAN) in Benin.
"Our major challenge is finance, if government wants the chamber to play very active roles in economic development of the state, it has to support the chamber.
"We need money to organise seminars and workshops to enlighten the public on the need to go into small and medium-scale enterprises, but the money is not available.
"The only thing we depend on is subscription fees from members which is barely enough for our activities", the chamber boss said.
He said that the government also needed to develop the trade fair complex to encourage hosting of exhibitions.
''The Government is supposed to finance trade fairs because they are the major beneficiary of any trade fair exhibition.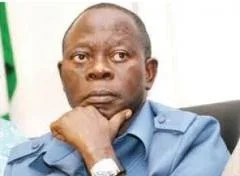 ''The government has to build structures in the trade fair site to encourage the organisation of successful trade fairs.
"In other states like Delta, kogi and Ondo, the government developed their trade fair sites and handed over to the chamber to manage.
"Unfortunately, the successive governments we have had did not do such.
"We appealed to them severally, but they refused to develop the complex.
"We have also appealed to the current government and we hope it will do something", he said.
Edobor also called for voluntary donations and support from corporate organisations.
"We are also trying to do things by ourselves, but because of the capital intensive nature of setting up structures in the trade fair complex, the chamber cannot foot the bills alone.
"Voluntary donations from corporate organisations will also go a long way in helping us to fulfil our responsibilities.
"There are some corporate social responsibilities that organisations are expected to do, but most of the organisations in the state don't do them", he said.
[776]