United States' former President, Bill Clinton is facing a new round of sexual assault, according to fresh allegations from four women.
The fresh allegations - the latest to hit the 71-year-old former president - allegedly come from top-level Democratic Party sources.
MailOnline reports
the women are now launching legal proceedings and are reportedly asking for cash to stay silent.
If the legal negotiations fail, the women will go public with their accusations, it is claimed.
The new allegations refer to incidents that took place more than 10 years ago when Clinton was hired by billionaire Ron Burkle.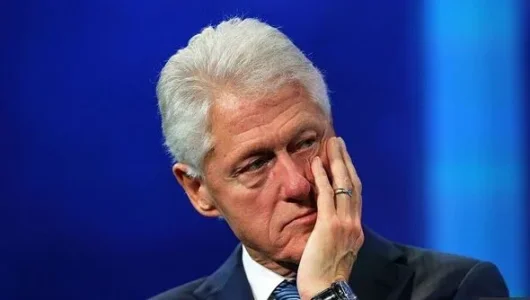 Clinton helped Burkle generate business around the world on Burkle's private jet, which was dubbed "Air F*** One".
There is no suggestion Mr Burkle knew about the alleged assaults.
A member of Clinton's legal team told the Mail: "Obviously, I'm aware of [the allegations] but can't talk about them."
A Democratic Party official added: "Bill is distraught at the thought of having to testify and defend himself against sex charges again."
Allegations of womanising, extramarital affairs and abuse dogged Clinton over the course of his political life, culminating in his 1998 impeachment and acquittal over his affair with White House intern Monica Lewinsky.
[1109]