General Overseer of the Hour of Mercy Prayer Ministry, Prophet Muyideen Kasali, has predicted that the ruling All Progressives Congress (APC) would crumble in and split into four in 2016.
He also said 2016 is a year "that the rich would go hungry and the poor would have plenty. Fixed deposit owners would weep most in the history of Nigeria."
According to
DailySun
, the prophet gave the predictions during the investiture of key officers of the church, including himself, the Assistant General Overseer, pastors, evangelists, deacons and deaconesses as well as the graduation of 200 disciples.
Speaking on what 2016 holds for Nigeria and Nigerians, Kasali said: "This year, 2016, would be a year of many political crises. APC would split into four groups, and they would no longer have unity among them. They would be over bloated; too much success would destroy the party.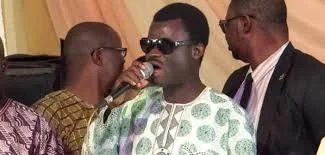 "Buhari has good plans for Nigeria but he would achieve only a few unless we pray seriously for him. I had a dream that houses were gutted by fire this year. Buhari called a meeting on repairing all the refineries, and Nigerians were jubilating but nothing happened in that sector till the year ended."
Speaking on the Minister of Power, Works and Housing, Babatunde Fashola, the prophet said he must be prayerful so that those around him would not destroy his good name. He added that the minister should earnestly seek God's wisdom to be able to achieve success in the national assignment given to him.
His words: "I saw many sealed containers, which they said contained equipment for electric power. But when the containers were opened, they only contained torchlight, and candles etc.
[8695]