✅ NEW - get your business listed and your information shared across social media.
In the new boko haram video, the terror group accused President Muhammadu Buhari of not having the fear of God.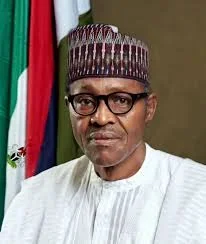 READ:
Boko Haram Releases New Video Showing Chibok Girls, Threatens To Bomb Abuja
In the video, one of the boko haram commanders who was recently released in a swap deal for the abducted Chibok girls said, "The federal is a big scam. They said they have captured Sambisa forest but it's a big lie. Our brothers are still here alive. I myself that is talking is hale and hearty."
''You people don't fear Allah. You are not afraid of the polytheism you are doing against Allah.''
"If you are not afraid of your disbelief in Allah, you will soon hear the detonation of bombs in your city, called Abuja."
"And you Buhari, you are not afraid of Allah, Buratai, you said you killed Shekau, that's a big lie, you must repent immediately"
"All of you should return to the religion Allah loves so that you can live in peace. You said you killed our commanders. It's a big lie. Our point of discuss is for all of you to repent to Allah.''
"We are true Muslims. We don't want anything except the true religion of Islam, very soon, very soon, very soon, you will hear about how Abuja will be bombed. We don't want anything except repentance. We don't have any business with dialogue or negotiation. Repent, repent, repent, that's all I have for you.''
"We have been in Sambisa for several years and youa re saying you have bombed us through bombs, Buhari is a big liar saying he has captured Sambisa. We are here in sound health. We are Muslims and not interested in western education or democracy.
"We will be the one to end you all," the terrorist said.