FINANCE minister, Mrs. Ngozi Okonjo-Iweala, has said that the insurgency by the violent Islamic sect, Boko Haram, is being stoked by politicians, who "will use anything to win election."
"We tend to notice when the electoral cycle comes in, all these things heat up. What we are going through now is democracy in raw form, because people are fighting for power and they will use anything to get there … and to win the election," the minister said in an interview reported by Reuters on Monday.
While assuring that "Nigeria as a nation will overcome this," Okonjo-Iweala said she hoped the politicians would heed President Goodluck Jonathan's appeal at a meeting last week for all to be united to curb insurgency.
Click source for more details:
Punch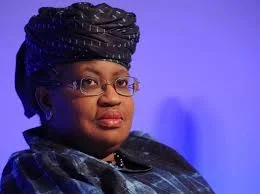 [1653]