✅ NEW - car park, swimming pool, 24 hours light/security and more.
One of the abducted Chibok school girls who was set free by boko haram terrorists is 4 months pregnant.
Chairman of the Chibok community in Abuja, Tsambido Hosea Abana, confirmed the pregnancy yesterday, adding that the insurgents were merciless to the point of sexually violating and impregnating the innocent girl, THISDAY reports.
"Susan is actually one of our daughters abducted from Government Secondary School in Chibok. She was found in Mubi after she was dumped by her abductors and was later taken to Yola, and it is proved that the girl is four months pregnant but psychologically and physically traumatised", Abana said.
#Chibok #Bokoharam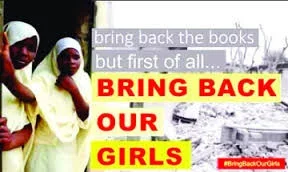 Last edited: