The fear of Boko Haram attacks in Lagos may have caused Education authorities in the state to direct schools not to hold normal early morning assembly sessions.
Some teachers in public schools in the state told SUN Correspondent that principals and head teachers have stopped morning assemblies and have instructed that the exercise be held in individual classrooms.
On Friday, there was palpable fear in schools around Okota and Ejigbo as news went round that Boko Haram sent letters to some schools not to open for academic activities. This led to panic among students and teachers.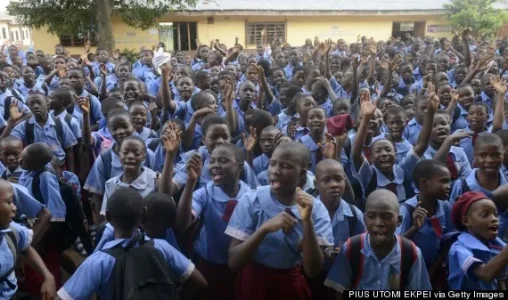 ''Since the start of this semester, we have not been holding morning assemblies. It is now done in the classrooms. Our principal told teachers that it was because Boko Haram was targeting public gatherings, which includes pupils for morning assembly", one of the teachers revealed.
While a teacher at a public school in Ejigbo confirmed that because of the fear of Boko Haram, morning assemblies had stopped being observed and school gates were under lock and key.
"The situation is my school is one of fear and apprehension. The principal and teachers have taken extra measures because of the fear of the insurgents attacking schools during morning assembly", she noted.
The Public Relations Officer of the state Ministry of Education, Mr. Jide Lawal, when contacted, promised to get back to our correspondent but a latter text message to his phone was not acknowledged.
Source: Sun Newspaper
[1168]