General Muhammadu #Buhari and former Vice President #AtikuAbubakar have been advised to forgo their presidential ambitions in order to widen the chances of the #AllProgressivesCongress (APC) winning next year's presidential elections.
Kaduna State interim APC chairman, Dr. Hakeem Baba Ahmed, gave the counsel in Zaria at a public lecture organised by the Ahmadu Bello University (ABU) Faculty of Arts.
The former #INEC secretary, who spoke on 'The Role of the Citizenry in Ensuring Free and Fair General Elections in 2015 in Nigeria and its Implications for National Cohesion', said APC's capacity to stand the 2015 elections would be tested in its ability to provide a level playing field for its aspirants.
Click source for more details: #
DailyTrust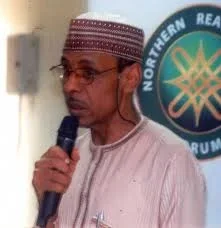 [5422]