✅ NEW - get your business listed and your information shared across social media.
The umbrella body of Ijaw youths, IYC, has stated that until President Muhammadu Buhari took the lead in the dialogue with the Niger Delta stakeholders over the resurgence of militancy in the region, the negotiation would not hold.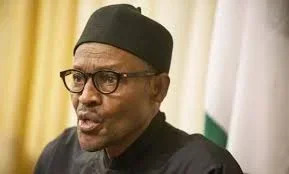 President of the group, Udengs Eradiri, said the dialogue would be taken more seriously if Buhari led the negotiation rather than engaging self-serving politicians.
He said this while speaking with journalists in Yenagoa, the Bayelsa State capital, on Wednesday
Edadiri said that it was only when the President took the bull by the horns, by sitting at the head of the negotiation table, like his predecessors, that there would be a lasting solution to the crises in the region.
He noted that he would not participate in any negotiation unless President Buhari sat at the head of the negotiation table.
Eradiri said, "There is nothing on ground; I don't trust the process (dialogue). There have been a plethora of negotiations in the past. All this government needs to do is to take a holistic approach to the problems of the Niger Delta. The issue is not about the Niger Delta people or the Ijaw; it is about leadership failure in Nigeria.
"That's why I have been praying for the President to be hale and hearty; the President should stand up, take the lead in solving the problems. There are success stories of his predecessors taking such steps.
While speaking on the crisis currently brewing in the IYC, Eradiri maintained that those fanning the embers of disunity within the body were being sponsored by the government and some elements.