✅ NEW - car park, swimming pool, 24 hours light/security and more.
President Muhammadu Buhari on Thursday narrated his medical vacation experience to Nigerian Governors and apologised for barring them from visiting.
Mr. Buhari stated this while he met with the 36 states governors at the Statehouse.
The president said he was overwhelmed by his recent experience in which states, irrespective of political differences charged their citizens to pray in mosques and churches for his well-being, and apologised to governors for barring them from visits to him while he rested in London.
"I didn't want government to move to London. I wanted it to remain here and I am glad it did," he said.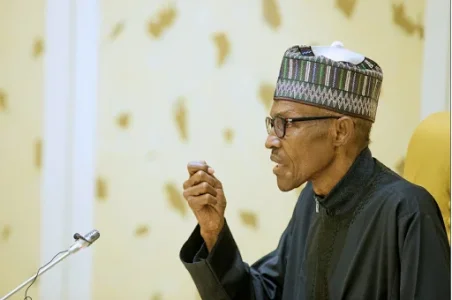 After narrating what he went through while on that vacation, President Buhari noted the suggestion by the governors for him to add more rest, but insisted that he would remain relentless in the pursuit of the interest of the Nigerian people at all times.
This, according to him, was the only way to show his gratitude to the people who, he said, "had given so much to me. I was overwhelmed by the celebration of my return all across the country."
The chairman of the Nigerian Governors Forum, Abdul-Aziz Yari of Zamfara State, assured the president, on behalf of his colleagues, that they will continue to support his policies and actions which they had adjudged as being in the nation's best interest.