An elder statesman, Dr. Tunji Braithwaite has said President Muhammadu Buhari should not take the issue of the agitation for the sovereign state of Biafra lightly. It will be at the country's peril to take it lightly.
Dr. Braithwaite in an interview with
PUNCH
, he said, politically, when there is no justice, we cannot get peace. It's now a matter of social justice. Social injustice, as the Igbo activists have alleged, is fuelling the agitation for secession.
'I am not saying that the people of the South-East are being marginalised or discriminated against. The people of the South-East are saying so. They are the ones crying out. I cannot answer that question one way. But let us put in place a system where everybody would have a sense of belonging. People would not revolt in an environment where their interests are protected. The over-dependence on oil is also an issue. There are many other resources that can be exploited in this country that can bring more revenue than oil', he said.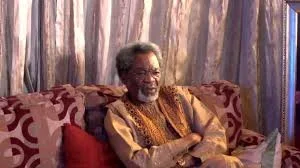 When asked on the 2014 National Conference, Braithwaite said president Buhari will be making a great mistake if he fails to address the recommendations of the National Conference. Of course, the National Conference of which I was a member addressed the issues of social justice as well as well as the devolution of power so that development can reach every nook and cranny of this country. If we continue with an unbalanced federal system, sooner than later, we will have a major crisis. Where there is no justice, there can be no peace.
PLACE YOUR ADVERT HERE
Connect with Politics News Readers!
[2086]