The presidency has vehemently refuted the reports in several quarters that a huge sum of N6b had been lavished on the Maintenance of presidential Air fleet (PAF) in the last 6 months.
The presidency spoke through the Senior Special Assistant to the president on media and publicity, Mallam Garba Shehu.
Shehu in a statement said that only N2.3b had been spent contrary to the figures making the rounds.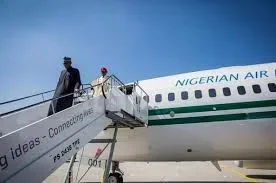 He regretted that the president has had to be distracted by some "fictional report", which he had "caused the government a lot of negative reviews especially in the online media".
"The documents also showed that the sum of N2,127,103,086.66 had so far been expended, leaving a balance of N172,568,912.34 from the amount released.
"However, the sum of N149,062,791.12 was transferred from the PAG's operation account to the Treasury Single Account, following the President's recent directive," he said.
"He added that the sum of N23,801,122.17 remains unutilised out of the funds so far released. During the period 31 May 2015 till date, the Fleet expended the sum of N1,358,910,962.75 to settle outstanding liabilities carried over from last year till May 2015. Furthermore, the sum of N500 million was refunded to the office of the National Security Adviser, NSA for financial support rendered to the Fleet prior to release of funds from the OAGF.
"Shehu also pointed that the number of aircrafts on the Presidential fleet was 10, not 14 as being bandied about"
[1384]