Former President Goodluck Jonathan said in Geneva yesterday, that the current administration is prosecuting the war against insurgency with the arms which were procured under his government.
Jonathan told France 24, that insurgency caught the country unaware but his government laid a solid foundation for terrorism to be defeated.
"The new government is working hard and I believe they are still using the equipment we procured."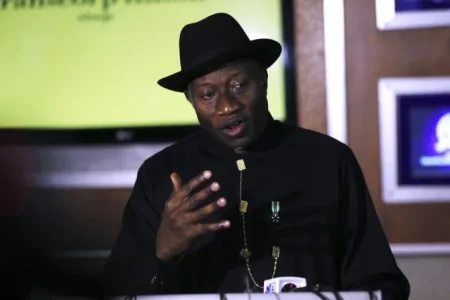 "Though the budget is still being debated, no new equipment has been bought, so even those equipment the president is using to prosecute the war against Boko Haram are those equipment we procured," he said.
"When Boko Haram started in Nigeria, we had no terror experience. Yes we had armed robbery and other common crimes, but terrorism was different because the people involved were not afraid to die.
- TheCable