The Peoples Democratic Party, PDP has accused the President Muhammadu Buhari-led administration of remaining insensitive and unresponsive to the groaning of Nigerians, which it said is occasioned by the apparent lack of competent hands in the management of the economy.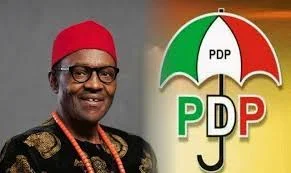 In a statement on Tuesday, by its National Publicity Secretary, Chief Olisa Metuh, the PDP said, "rather than evolving economic initiatives to improve the lot of the citizens, this administration has, in the last seven months churned out policies that stifle productivity in the formal and informal sectors, thereby inflicting hardship on them. This has resulted in the semi-destruction of the long-standing extended family system in our society.
"It is a statement of fact that under President Buhari's watch, the nation has witnessed the gloomiest festive season. Under this government, Nigerians have had the worst Sallah celebration and by all indications, this Christmas season is going to be the bleakest ever.
Source

[1172]