According to Premium Times poll, about two in three Nigerians have declared support for President Muhammadu Buhari frequent foreign trips.
Many Nigerians have complained of the president's frequent trips, but he has insisted that the trips are for the good of the country and he needed to be physically present to talk to his colleagues across the world.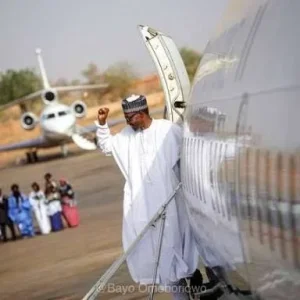 The President since his inauguration on May 29 last year has so far visited 22 countries across the globe and presently in China to further discussions on bilateral issues including obtaining loan to continue with ongoing infrastructural projects in Nigeria.
In the poll, out of the total of 3,920 respondents, 2,634, representing 67 per cent, declared support for the foreign trips.
In contrast, only a quarter of the respondents, 1,007, opposed the foreign trips by the Nigerian leader.
- PT
[1102]