✅ NEW - get your business listed and your information shared across social media.
Central Bank of Nigeria (CBN) Monetary Policy Committee (MPC) meeting has retained MPR at 12%, CRR at 22.5% and Liquidity Ratio at 30% while it embraces flexibility in the foreign exchange market.
Cash-reserve ratio left unchanged at 22.5%, Central Bank of Nigeria Governor Godwin Emefiele said immediately after the MPC meeting in Abuja.
Here are key things that may likely happen to the Nigerian naira in the next quarter: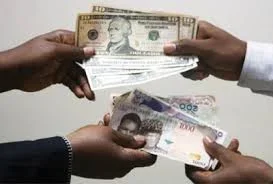 Nigerian Naira may fluctuate Between 250-320/USD in Market : The Currency will probably fluctuate in wide range after central bank introduces more flexibility, Johannesburg Rand Merchant Bank told Bloomberg in an e-mailed note.
CBN will probably introduce two-tiered market, allocating dollars at fixed rate to strategic sectors while allowing residual orders to be processed through interbank market at rate determined by supply and demand


Inflows will probably be inadequate to meet rush in demand


"The change in stance does little to resolve the overriding problem of U.S. dollar scarcity, which is ascribed to weak export earnings and investment flows"


NOTE: In Retreat for Buhari, Nigeria Prepares to let Naira Weaken link
- Bloomberg
Last edited: