Strong indications have emerged that the Central Bank of Nigeria (CBN) will soon announce a new and robust foreign exchange policy that will address the supply side of foreign exchange and a stable and realistic exchange rate that would engender foreign direct investments (FDIs), Business Day investigations revealed.
At the backdrop of the new fuel price pricing template announced by the Petroleum Products Pricing and Regulatory Agency, PPPRA, last week, the Central Bank of Nigeria, CBN, may be forced to review its foreign exchange policy to stimulate supply of foreign exchange, according to Vanguard analyst over the weekend.
It was gathered that Members of the Monetary Policy Committee, MPC, the policy making organ of the apex bank, are said to be preparing to have discussions that would centre around liberalisation of the market to allow foreign inflows while improving supplies to Bureau de Changes.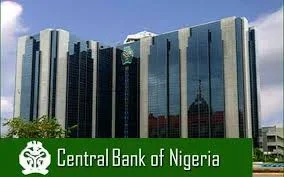 Last week, President Buhari-led federal government had based its costing for the new price on the parallel market exchange rate of N285/ USD1.0 as against CBN's official rate of N198/ USD1.0. But the parallel market rate which was about N323/USD1.0 as at Wednesday when the new fuel pricing template was authorised, surged to between N360 and N370/ USD1.0, showing an upper band increment of 12.7%, rendering the pricing template negative barely 48 hours after the new pricing policy was introduced.
Related:
CBN Releases Rules Guiding Operations of Islamic Banks in Nigeria
Subscribe to:
BusinessDay
to read more