The Oluwo of Iwoland in Osun state, Oba Adbulrasheed Akanbi Saturday made history when he dropped the the title of Oba and declared his resolve to adopt the Emir title popularly known with Northern traditional rulers.
Speaking at the installation and turbarning ceremony of an Islamic scholar, Sheikh Yahquub Abdul-Baaqi Mohammed as first Waziri of Yoruba land, Oba Akanbi said he decided to now bear "Emir of Iwoland" because he wants to emulate the attitudes of northern Emirs.
According to Oluwo, Northern traditional rulers are better behaved than his counterparts from the Southwest saying Yoruba Obas are full of bickering, acrimony and enmities.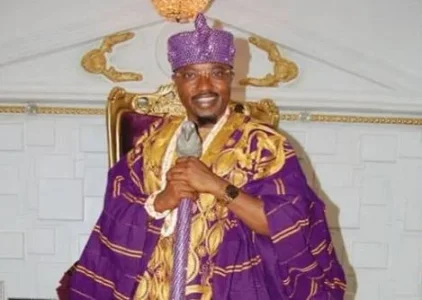 READ MORE HERE
[2408]