✅ NEW - car park, swimming pool, 24 hours light/security and more.
Large quantity of crude oil have been discovered in Bida Basin, Northern Niger state in Nigeria.
The Head of Research and Development, Ibrahim Badamasi Babaginda (IBB) University, Lapai in Niger State, Prof. Nuhu Obaje, made this known yesterday, at the exhibition of raw materials and local products, held at Landmark Centre, Victoria Island.
He disclosed that the institution had made its findings known to both the Federal Government as well as the Nigerian National Petroleum Corporation (NNPC).
Prof. Obaje said that the management of the university was ready and willing to assist government in further exploration of crude in the area.
This is even as he said that University Research Department has also introduced a technology for quick crude oil discovery and drilling.
He said, "We have a technology that finds oil faster. We found crude oil at Bida Basin and we used our technology to locate more areas.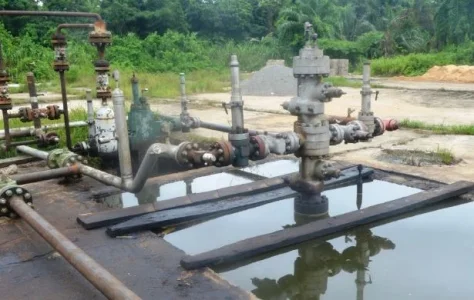 "We have communicated it to NNPC and state government and soon, the drilling machine will muster to site. They will use our research and produce oil faster and in abundance. Already, the Niger State Governor, Bello Sani, has written to the Presidency. We are aware that they have acted on it. The ball is in the NNPC's court because we are waiting for them, although the response has been good so far."
On the exploration of solid mineral deposits he said, "we are hoping that solid minerals and agriculture will compliment crude oil as we are keying into the Federal Government's policy of diversification."
On the presence of the institute at the exhibition Obaje said, "We are here on the vision of our Vice Chancellor, Prof. Mohammed Mefurali, which is to develop research at IBB University.