Oil prices rose over 1 percent on Monday after long-time bear Goldman Sachs said the market had ended almost two years of oversupply following global oil disruptions and flipped to a deficit, Reuters reports.
International Brent crude futures were trading at $48.50 per barrel at 0255 GMT, up 67 cents, or 1.4 percent, from their last settlement.
U.S. West Texas Intermediate crude futures were up 68 cents, or 1.5 percent, at $46.89 a barrel.
In Nigeria, oil major Exxon Mobil suspended exports from the country's biggest crude stream, Qua Iboe, and other producers have also suffered disruptions following acts of sabotage, cutting the country's output to its lowest in decades at around 1.65 million barrels per day (bpd).
Related:
Nigeria Faces Likely Oil Output Drop As Exxon Suspends Exports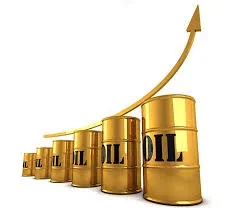 Supply disruptions from Nigeria, Venezuela, the United States and China triggered a U-turn in the oil outlook of Goldman Sachs, which long warned of overflowing storage and another looming crash in prices.
"The oil market has gone from nearing storage saturation to being in deficit much earlier than we expected," Goldman said, adding that the market "likely shifted into deficit in May ... driven by both sustained strong demand as well as sharply declining production."
Reuters