✅ NEW - car park, swimming pool, 24 hours light/security and more.
Crude Oil prices rose on Thursday as a weaker dollar and a surprisingly large drop in U.S. crude inventories emboldened investors ahead of next week's meeting between OPEC members and Russia to discuss supply.
Brent crude futures which Nigeria oil trades rose 84 cents, or 1.8 percent, to $47.67 a barrel by 9:06 a.m. ET (1306 GMT), while U.S. oil futures were up 95 cents, or 2.1 percent, at $46.29 a barrel.
"The hike in price of oil is justified because of the upcoming informal OPEC meeting and it's only logical that a few days before that meeting, shorts will start covering and yesterday's stock figures provided the perfect excuse," an analyst told Reuters.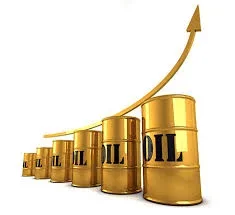 The U.S. Energy Information Administration (EIA) on Wednesday reported a 6.2 million barrel drop in crude oil inventories last week, the second biggest drop in a year.
The draw down, along with a more benign outlook for U.S. monetary policy, overshadowed news Russian oil output hit a new record above 11 million barrels per day this week and that Libya had exported its first oil cargo since at least 2014 from the port of Ras Lanuf.
President Muhammadu Buhari had pegged 2016 budget oil benchmark at $39 per barrel.