✅ NEW - car park, swimming pool, 24 hours light/security and more.
Africa's largest cement company and Nigerian multinational-Dangote Cement Plc on Wednesday confirmed that it has indicated interest in acquiring the entire share capital of PPC Limited-a South African leading cement firm.
Dangote Cement's company secretary, Mahmud Kazaure in a statement on Wednesday said the company stated that the Aliko Dangote-led board of directors of Dangote Cement has communicated its interest to acquire the entire share capital of PPC to the board of directors of the South African firm.
The statement however noted that the acquisition talk is still at preliminary stage and the transaction remains a potential rather than an ongoing transaction.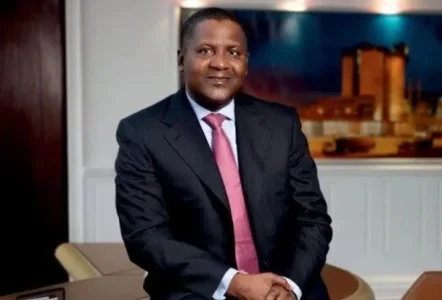 "Further details will be published subsequently, as appropriate," the statement noted.
Established in 1892 as De Eerste Cement Fabrieken Beperkt, PPC is a leading supplier of cement and related products in southern Africa. It has 11 cement factories in South Africa, Botswana, Democratic Republic of Congo, Ethiopia, Rwanda and Zimbabwe.
With annual capacity of 11.5 million tonnes of cement products, PPC's materials business comprises of Safika Cement, Pronto Readymix (including Ulula Ash) and 3Q Mahuma Concrete.