✅ NEW - get your business listed and your information shared across social media.
Nollywood Actress, Daniella Okeke has finally broken her silence after she was rubbed into the Apostle Suleiman Sex Scandal.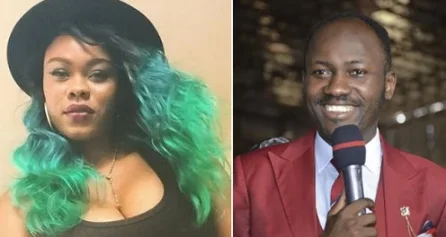 Recall, Stephanie Otobo during her media conference claimed that Daniella is an ex-girlfriend of Apostle Suleiman and they once had party with an unknown lady.
Thereafter, Sahara Reporters revealed that Daniella's Car and Mansion was bought by the Apostle.
Now, Daniella in reactions to all these allegations has said her silence is golden, as she was instructed by lawyers not to say a word.
Read Below what she said:
"In adherence to my lawyers counsels, I have been mute since I read some funny fallacies.. My lawyers will do the talking.. But for sure a lot of people will go down for getting my name involved in something I had no business with. So be careful about what you say or write. My been mute is for legal reasons!! #MYCASEISDIFFERENT #GODOVEREVERYTHING."
Last edited by a moderator: