Of course an actress can get turned-on right in the middle of a movie scene that requires her to kiss an actor and budding Nollywood actress, Ginika Maureen is a living example as she recently admitted this in an interview.
Maureen, an Imo State University graduate of philosophy, made the revelation while speaking about sex scenes in a recent interview.
"Yes, I have been sexually stimulated on set before. It was funny but I controlled myself well. We were actually kissing and I felt a sort of stirring for the guy. Of course, I love clean guys and this guy was clean, handsome and a good actor too."
She however maintained that she has never dated a fellow actor or fan.
Click here to read more
Source:
Vanguard
#NollywoodActress #KissingOnNollywoodSetLocation #Vanguard #GinikaMaureen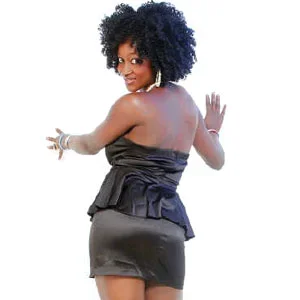 PLACE YOUR ADVERT HERE
Connect with people interested in Entertainment News!
[6944]