The Executive Director of the Centre for Social Justice, CSJ, Mr. Eze Onyekpere, says the failure of the President Muhammadu Buhari-led government to present the 2016 Budget proposals to the National Assembly, one and a half months to the end of the current Fiscal Year is a demonstration of its unpreparedness for governance.
Onyekpere made this statement yesterday, during a round-table meeting on Budget Transparency and Public Engagement in Budget Process, following the release of the Open Budget Survey 2015, in Abuja.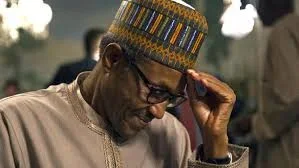 He said: "That the executive has not presented the 2016 budget to the National Assembly until now shows the unpreparedness of the current administration in matters of governance."
"Right now, we don't have the MTEF to underpin the budget and we don't have the budget. The implication is that the budget is going to be presented very late and it may not be ready until the end of the first quarter of 2016, which has been the usual tradition. The implications are not funny for the administration of the Nigerian people", he noted.
- Vanguard
[1634]