Members of the immediate family of embattled former Minister for Petroleum Resources, Diezani Alison-Madueke, as well as her legal team are outraged over the recent visit of Nigerian journalist Dele Momodu to the former minister's London flat.
In an interview with SaharaReporters, Mrs. Alison-Madueke's Nigerian lawyer, Oscar Onwudiwe, asserted that the ex-minister never intended or authorized anything from that meeting to be broadcast to the public.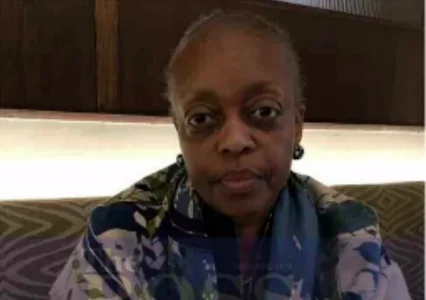 According to Mr. Onwudiwe's account, Mr. Momodu, publisher of The Boss magazine, "met (with Diezani) on a personal visit with the family." He added that Mr. Momodu and the family had enjoyed a good relationship in the past.
When contacted Mr. Momodu, he said he did not know who Oscar Onwudiwe was, adding that he therefore could not have sought permission from the lawyer. He added, "I do not want to be drawn into this controversy."
-
Sahara Reporters