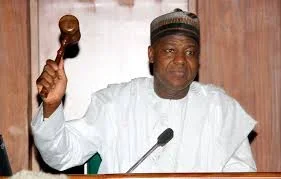 The House of Representatives has constituted 97 Standing Committees to oversight various ministries, departments and agencies of government (MDAs).
Yakubu Dogara, Speaker of the Federal House Representatives announced the composition of the committees and their chairmen at plenary session on Thursday.
The number of the committees increased from 89 in the 7th Assembly to 97 in this dispensation as new committees were created while others were splited into two as against the Speaker's earlier pledge to trim down the number to avoid duplication of functions.
PLACE YOUR ADVERT HERE
Connect with Politics News Readers!
[1411]