✅ NEW - get your business listed and your information shared across social media.
Pensioners in Edo, on Tuesday, in Benin protested over the non-harmonization of their pension since 2008.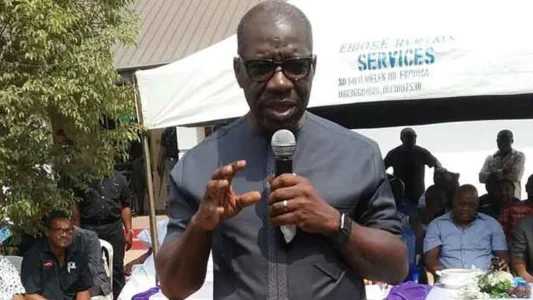 The pensioners, who protested peacefully to the Government House, were also unhappy over the nonpayment of their pension in the last 42 months.
The spokesman of the pensioners, Mr Michael Umogbai, accused the state government of being insensitive to their plight, in spite of several promises it had made to settle them.
Umogbai recalled that the state House of Assembly had in December 2016 approved about N3bn to clear the pension arrears.
"As I speak with you, some of us, especially those from the local governments, are being owed arrears of up to 42 months.
"The government has also refused to harmonise pension in the state since 2008.
"I retired as a local government worker in 1996 and I can tell you that while some of us still receive N2, 000 as monthly pension, our counterparts in other states receive about N40, 000," he said.
Umogbai described the screening pensioners were made to go through as a ploy to make them believe that the government was serious.
The Deputy Governor of the state, Mr Philip Shaibu, who received the pensioners, appealed for more patience, assuring that the pension arrears would be paid soon.
He told them that the government was working to improve its internally generated revenue to ensure that pension and salaries were paid promptly.
"That is why the government is working to shore up revenue across the council areas and to make the councils get what is due to them," he said.
NAN