Maple Wood with 3 drawers and 2 doors
The Economic and Financial Crimes Commission on Wednesday successfully blocked an attempt by embattled former Petroleum Minister, Diezani Alison-Madueke, to return to Nigeria from London to face trial.
Mrs. Alison-Madueke had fled to London shortly after she left office in May 2015, and has stayed away from the country since then.
She later became an object of interest to the UK National Crime Agency which has since then being investigating her for corruption and money laundering. Already some assets linked to her in that country have been frozen.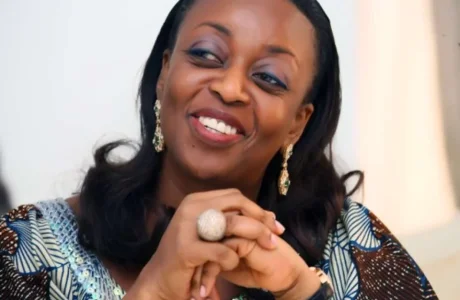 Those familiar with the matter told Premium Times that she is barred from travelling out of the UK while the investigation lasts.
But it now appears the former minister is tired of staying in the UK, and now wants to return to Nigeria, where she is also being investigated for massive corruption.
As part of the plot, she recently filed an application before Justice Nnamdi Dimgba of the Federal High Court, Abuja, seeking to be joined as defendant in the trial of businessman Jide Omokore.
The EFCC however interpreted her action as a ploy to escape prosecution in the UK and frustrate the ongoing trial in Nigeria.
Source:
PT