The Economic and Financial Crimes Commission has began a manhunt for Ugonna, son to the former Minister of Petroleum Resources, Diezani Alison-Madueke.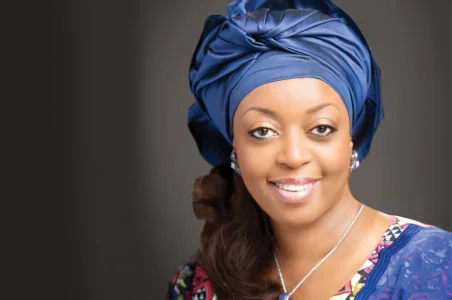 The manhunt is in connection with the alleged disbursement of money to INEC officials and election monitors in the build-up to the presidential election.
According to sources at the EFCC, Ugonna is the key to arresting all those involved in the case.
EFCC officials had stated that Diezani's son served as a middleman between the ex-minister and the bank MD.
A senior official, who spoke to our Punch correspondent on condition of anonymity, said, "We have launched a manhunt for Ugonna, who the suspects said was the one who drew up a list of individuals, who should be given the N23bn ($115m).
"We don't know exactly where he is but we will get him. He needs to explain his role in the sharing of the money because the bank officials have been mentioning his name since they were brought in."
Ugonna is the Head of Business Development and Commercial Marketing at Radam Maritime Services Limited, a firm, which is headed by his father, Alison Madueke, a former Chief of naval Staff, who is also under investigation by the EFCC for alleged money laundering.
He is said to have business interests in the United States and the United Kingdom.
Source : Punch
[1005]