✅ NEW - car park, swimming pool, 24 hours light/security and more.
The Nigerian Supreme Council for Islamic Affairs, NSCIA, has asked every Muslim in the country to look out for the new moon today for the Eid el-Fitr.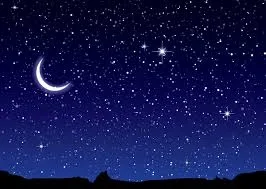 Secretary-General of the Council, Is-haq Oloyede, in a statement yesterday, said the council, under the leadership of the Sultan of Sokoto, Sa'ad Abubakar, enjoined all Muslims to look for the moon.
Mr. Oloyede said the Sultan had, therefore, put in place a 34-man National Moon Sighting Committee, NMSC, to that effect.
Mr. Oloyede said: "NMSC has advised the President-General that the crescent of Shawwal should be searched for on Monday, July 4, equivalent to 29th Ramadan 1437 AH.
"If the crescent is actually sighted by informed persons on Monday night and His Eminence is so advised by the experts, he would declare Tuesday, July 5, as the first day of Shawwal ('Id day).
"If, however, the crescent is not sighted on Monday night, Wednesday, July 6, 2016 automatically becomes the first of Shawwal 1437 AH ('Id day)."
He said as soon as NMSC confirmed the sighting of the crescent, the committee would advise the President-General of NSCIA, who will announce the completion of Ramadan and the observance of Idul-Fitr prayer.