Opeyemi Bamidele, governorship candidate of the Labour Party in Ekiti State,has vowed to spend only one term in office if elected on June 21.
Bamidele made the promise in Iyin-Ekiti on Wednesday while addressing a news conference. He also promised to conduct local government elections within his first six months in office while promising financial autonomy to local governments during his single-term tenure.
Bamidele said he opted for a single term in order to restore stability to the already tense political arena in the state.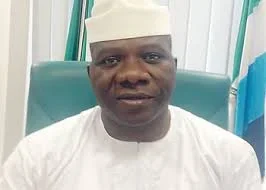 [1617]