✅ NEW - car park, swimming pool, 24 hours light/security and more.
On Tuesday, Ekiti state Governor-elect, Ayo Fayose called off the curfew imposed by Governor, Kayode Fayemi.
Fayemi had on September 26, while declaring a dusk-to-dawn curfew in the state
According to PUNCH, Fayose who returned to Ekiti on Tuesday afternoon amid cheers and jubilation by his supporters told the booming crowd to ignore the subsisting curfew and go about their normal duty because it had brought untold hardship to the people.
"It is unfortunate that people have been put on under needless pressure and I have discussed with police and the army on the need to let people move around freely".
"I have spoken with the security agencies on the need to allow people to move freely. As from today, I have released people to go about freely. There is no more curfew.
"No security agent will arrest you. Anyone who is harassed or arrested should call me", Fayose said before reading out a phone number to the crowd.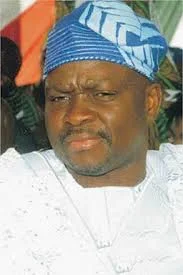 #Ekiti #Fayemi #Fayose