✅ NEW - get your business listed and your information shared across social media.
The Nigeria Labour Congress (NLC) has directed civil servants in Ekiti State to begin an indefinite 'stay at home' strike today.
Similarly, the Chairman of the Trade Union Congress (TUC) in Ekiti State, Kolawole Olaiya, has said that the inability of the Governor Ayo Fayose administration to pay workers' salary is an indication that 'Ekiti has become a failed state'.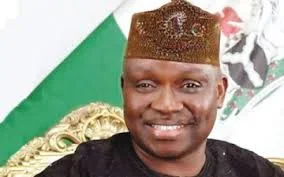 In a joint statement signed by NLC Secretary, Comrade Olayemi OJP, JNC Secretary Blessing Oladele and TUC secretary Adebayo J. A, the Organised Labour reminded Fayose of the 48 hours' ultimatum given to him to pay all deductions and five months salaries which expired yesterday.
Olaiya said, "Every government is created for the security and welfare of the people and it is criminal for any government not to pay its workers their salaries. A government that cannot pay for five months is a failed government."