✅ NEW - car park, swimming pool, 24 hours light/security and more.
Barcelona tasted defeat for the first time in the Spanish La Liga after suffering a 3-1 loss to bitter rivals Real Madrid.
It was a game many eagerly anticipated across the globe, and it did deliver in terms of expectations and excitement.
Matches between the two teams have always been feisty, fever pitch and always with fireworks, players always displaying passion when it comes to the El- Clasico matches.
Barcelona got the best start that they could have wished for, scoring an early goal through Neymar.
The Brazilian continued in his rich vein of form, picking a pass from debutant Luis Suarez and them moved the ball to a vantage position before bending it past Iker Casillas.
Not the start Madrid would have wished for, but they picked themselves up and sought for an equaliser.
Karim Benzema had a couple of chances that he wasted, with just a moment of precision likely to have made the difference.
There were penalty shouts from Madrid which the referee turned down, however he eventually gave one after Gerarrd Pique handled a square ball from Marcelo.
Coming from not conceding a goal in their previous eight games in the league, Claudio Bravo before the penalty was awarded, repelled everything thrown at him and thereafter grew in confidence.
But there was little he could do to prevent his team from going behind, none other than Cristiano Ronaldo stepped up and sent him the wrong way to equalise for Real.
Just what they needed going into the break, being on level terms with Barcelona.
Prior to the break Lionel Messi had a moment of flourish, twice coming close to beating Casillas, but that was as good as the Argentine got in the entire game.
Pepe headed in a lifeline goal in the second half, and Madrid solidified their base. But when the third goal went in,it was all over for Luis Enrique's team.
Isco stole possession and immediately found Ronaldo who swiftly laid it in the paths of James Rodriguez, and the Colombian played a perfect through ball to Benzema who guided it past Bravo for the third goal.
Heads fell and there was no way Barcelona was going to come back in the game, with Madrid being dominant and waiting to hit on the break.
Overall it was a good shift from Carlo Ancelotti's team, who displayed good team effort to end Barcelona's unbeaten run.
Madrid are now just one point behind Barcelona, and this victory has thrown the title race wide open again.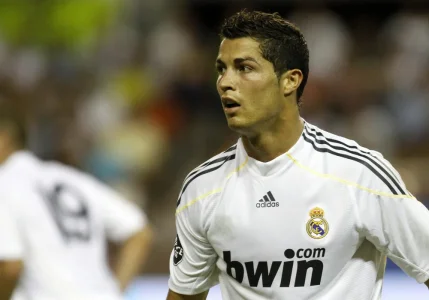 Last edited by a moderator: