Governor of Kaduna State, Malam Nasir El-Rufai, over the weekend could not control his emotions and broke down in tears during the launch of a foundation in memory of his late daughter, Yasmin - whom he described as a wonderful child, who had passion for the less-privileged in the society.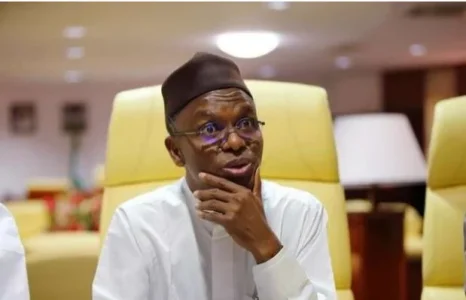 He said: "As I was watching the documentary, I could not control tears in my eyes. She was a wonderful daughter. Apart from Yasmin, we also lost a son. The foundation is being run privately. We will continue to support creative initiatives in Kaduna."
Governor El-Rufai along with President Muhammadu Buhari's wife, Aisha, among other dignitaries at the weekend officially launched the governor's late daughter's 'Yasmin El-Rufai Foundation' (YELF).
The governor said the foundation, which was being privately run has creative writing and women literacy programmes aimed at improving the literacy skills among women and children.
First Lady of Kaduna state, Hadiza Isma El-Rufai, said she set up the foundation in her late daughter's name to immortalise her and to keep her creative vision alive.
According to her, the foundation literacy programme is targeted at women, who cannot write and speak English, adding that the foundation, apart from organising workshops, will also establish creative writing clubs in schools to nurture young boys and girls.
Wife of president, Hajiya Aisha Buhari, who was represented by former Plateau State deputy governor, Mrs. Pauline Tallen, while paying tribute to the governor's late daughter said the foundation was timely and a welcome development.
Buhari's wife, Aisha, however, called on parents to nurture their children in creative skills.
.
PLACE YOUR ADVERT HERE
Connect with Politics News Readers!
[4064]