Former aide to the former president Goodluck Jonathan, Reno Omokri has called for the arrest of the Kaduna State Governor, Nasir El-Rufai for all lies during and after previous administration.
Reno Omokri in a post published on his social media page said the Kaduna State Governor is one of the chief culprits responsible for spreading false information in Nigeria.
"So Kaduna State wants to prosecute those spreading false information? The first culprit should be their Governor, Nasir Elrufai who lied on October 1st, 2015 that former President Jonathan spent ₦64 billion to celebrate Independence Day during his tenure when only ₦332.6 million was spent", he said.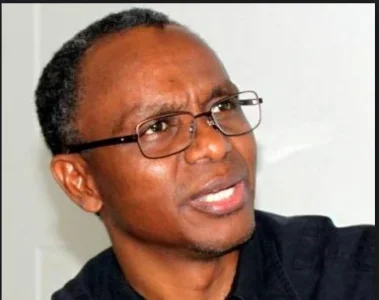 "Elrufai also falsely accused Jonathan of buying a private jet for pastor Ayo Oritsejafor.
"The same Elrufai profaned our Saviour, Jesus, by tweeting about an immoral relationship with Mary Magdalene on January 28, 2013 and tweeting again on November 9, 2013 calling then President Jonathan a "lazy, docile, incompetent, clueless, hopeless, useless leader!" while GEJ was praying to God.
This is the man who wants to prosecute others! Talk of pot calling kettle black!!!"
[4561]