The Emir of Ilorin, Alhaji Sulu Gambari, has urged the Nigerian government to take a decisive action on the incessant herdsmen attacks on communities to avert the risk of another security crisis like the Boko Haram in the north of the country.
Alhaji Gambari told the Vice President, Prof Yemi Osinbajo, who paid him a visit on his way to inspect the steel manufacturing industry in Ilorin, the Kwara State capital.
"The herdsmen are not Fulani but persons who are taking advantage of the persistent crisis and lack of government intervention to cause the loss of lives and property", the Emir said.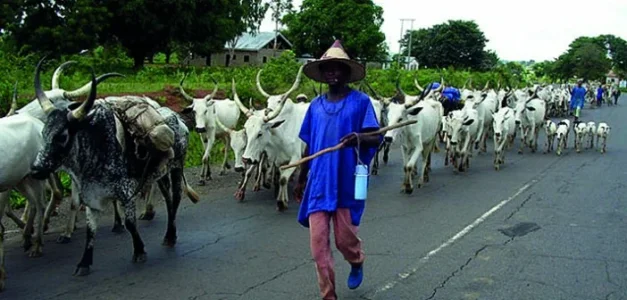 Professor Osinbajo assured the monarch that the federal government remains commitment to its fight against terrorism and other forms of attacks on innocent Nigerians.
Speaking on his mission to Ilorin, Professor Osinbajo said that Nigeria must take steel manufacturing to the level in which it would provide all of the country's needs and also enhance exportation.
[2774]