Eva Carneiro has agreed an undisclosed settlement with Chelsea on the second day of her employment tribunal.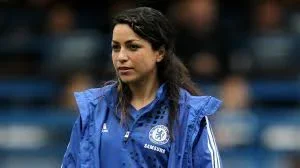 The tribunal, which began on Monday, was expected to last between seven to ten days, while Jose Mourinho unexpectedly attended on Tuesday afternoon.
Carneiro has now dropped her claim of constructive dismissal claim against Chelsea, as well as her separate claim of sex discrimination and harassment against Mourinho.
While the settlement figure has not been revealed, it was confirmed on Monday that Carneiro had already rejected an "open offer" of £1.2 million.
In a statement released by Chelsea on Tuesday, the club offered an apology to the 42-year-old doctor.
"Chelsea Football Club is pleased to announce that it has reached an agreement with Dr Carneiro which brings her employment tribunal proceedings against the club and Jose Mourinho to an end," said the statement.
"The club regrets the circumstances which led to Dr Carneiro leaving the club and apologises unreservedly to her and her family for the distress caused. We wish to place on record that in running onto the pitch Dr Carneiro was following both the rules of the game and fulfilling her responsibility to the players as a doctor, putting their safety first.
"Dr Carneiro has always put the interests of the club's players first. Dr Carneiro is a highly competent and professional sports doctor. She was a valued member of the club's medical team and we wish her every success in her future career.
PLACE YOUR ADVERT HERE
Connect with sports news readers!
[936]