✅ NEW - car park, swimming pool, 24 hours light/security and more.
Erstwhile Director General of the National Youth Service Corps (NYSC), Gen. Maharazu Ismaila Tsiga, has called for an increase in the monthly allowance of corps members as a way of appreciating their contributions to nation building.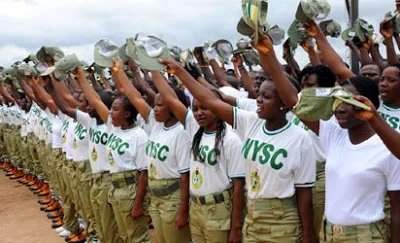 Ttsiga, who made the appeal at the swearing-in ceremony of the 2015 Batch 'B' corps members at the NYSC FCT orientation camp, Kubwa, described the corps members as the backbone of the nation whose impact had been felt in virtually all sectors of the economy.
"Corps members are the backbone of this country. Without them, a lot of things will go down. The authority, the society and the communities should give a helping hand to these young Nigerians who have come to serve them," he added.
Earlier, the Permanent Secretary, Federal Capital Territory Administration (FCTA), Engr, John Chukwu, urged the corps members to participate fully in all aspects of the orientation specifically designed to be of benefit in the course of their primary assignment.
Chukwu, who was represented by Mr. Udo Atang, also solicited for their partnership in driving the multi-sectoral development of the territory and Nigeria, in line with the aspirations of the Buhari-led government whose focus is to return Nigeria to the part of growth for the good of all Nigerians.
Acknowledging the security situation across the country, the permanent secretary assured the corps members of relative peace in the FCT as all structures have been put in place to guarantee their safety.
He however urged them to be conscious of their environment including drawing the attention of security agencies and camp administration to any suspicious acts within the camp.
- DailyTrust